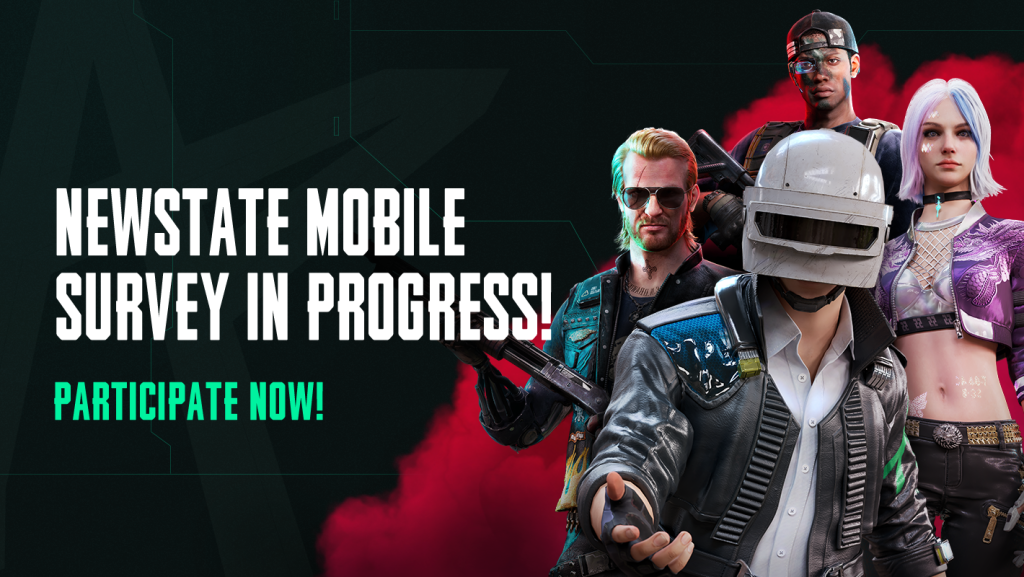 Hello Survivors.
We are keen on hearing from our players to provide a better service, more enjoyable content/events.
During the period mentioned below, we would like to gather your valuable opinions through a survey.
We plan to review each and every question and feedback received.
Also, we intend to address some of the content through a Q&A after internal review, so we ask for your active participation and interest.
If you want to buy PUBG Mobile NC from a reliable source then visit the below links-
◆ Survey Schedule and How to Participate
Participation Period: From Sep. 11th (Mon) ~ to Sep. 17th (Sun), until 2:59 PM. (UTC)

How to Participate: Please click the link below to proceed with the survey and leave your valuable opinions.

Survey Link

Details on the response and reward distribution schedule will be announced later through this notice.
◆ Survey Participation Rewards
Participation Rewards:
All participating Survivors will receive Chicken Medal x 1

Lucky Draw Rewards:
Among the participating Survivors, 50 individuals will be selected through a draw to receive an additional Epic – Ultimate Guaranteed Royal Chest V2 Ticket x 1
◆ Notes
· The schedule and contents are subject to change due to internal circumstances.
· If you do not submit the survey within the designated period or if you enter an incorrect account ID, it may be difficult to distribute the participation rewards.
· Even if you participate multiple times with the same account, the reward will only be given once.
· If there is any violation of terms and Rules of Conduct during the event, the lucky draw reward may be canceled.
Article source: https://newstate.pubg.com/en/news/671